Workflow & Business Process Automation
With OE Canada, your business receives an unbeatable document management system with full-functioning workflow capabilities and complete support.
Easily share information across your company
Ensure critical documents are readily available
Digitize your workflow to save time
Engage in more efficient communication
Improve productivity and collaboration
Resolve customer issues more efficiently
Make quicker payments
Sign documents simply and securely
Losses in revenue, slow turnover times, reoccurring errors; these are just some of the negative outcomes of low worker productivity for small and large businesses alike. However, when it comes to improving the efficiency and productivity of their employees, a lot of businesses may not even know where to begin. With so many different workflow management systems available, and a plethora of often conflicting advice given online, the road to increasing worker productivity can be overwhelming.
How OE Canada Helps You Automate and Optimize Business Processes
OE Canada's Content Solutions Consultants follow thorough, tested-and-true steps to ensure your business has a successful and stressless experience with your new Enterprise Content Management software.
Step #1 – Discovery
The friendly people at OE Canada genuinely want to get to know you and your business. Our first step in working with you is to build strong relationships and become a valued extension of your team.
Step #2 – Consultation
Once we've had a chance to get acquainted as people, it's time to understand the intricacies of your business operations. OE Canada seeks to understand your current workflows and processes, as well as who is involved in each step. Together, we'll uncover process improvements and collaborate on ideas for workflows by demonstrating how those would function through real-time demos of the software in action.
Step #3 – Implementation
Leave the heavy lifting to OE Canada. We'll take care of installing and implementing all the software and workflows—so you don't need to.
Step #4 – Training
Next, OE Canada will provide training to everyone in the business who will be using the software and answer any questions. We act as an account manager, ensuring the implementation process runs smoothly.
Step #5 – Ongoing Support
Even after training is complete, you and your employees will have ongoing technical support and process improvement support from OE Canada. Our relationship does not end; we're here when you need us.
The team at OE Canada is keen to help your business optimize and automate your processes. You'll be amazed at the efficiency and wonder why you didn't do it sooner. Contact us today to get started.
Tools OE Canada Utilizes to Manage Hybrid Teams Effectively
Remote work tools, like Enterprise Content Management systems, are the best way to allow your team to be just as productive and connected at home, and will still be a valuable tool for your business in office.

DocuWare is an electronic content management system that is easy to use, simple to organize, and can even help automate processes that are being done manually, such as putting submitted order forms into the right folder for you.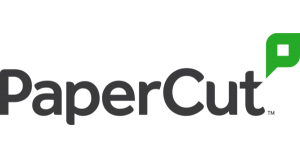 PaperCut tracks all user printing activity to your local and network printers, plus any multi-function systems that you may have. PaperCut also captures any of the walk-up Copying, Scanning and Faxing activity that occurs at the console of the Multi-functional device. There are a multitude of standard and custom reports to provide summary or specific details by user, group, department or branch.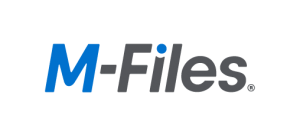 M-Files, a global leader in information management, allows you to better manage, search and share documents. Using metadata and sophisticated auto-tagging, M-Files ensures key players can instantly find the information they need—while preventing unauthorized individuals from viewing private documents. Manage risk, improve the customer experience, and yield high returns with M-Files.
Expert Workflow Automation from OE Canada
There are many Enterprise Content Management systems on the market, but they can feel a little overwhelming to roll out. However, when you partner with OE Canada, you're in good hands. Your dedicated Content Solutions Consultant can assist with workflow automation
When you work with OE Canada's Content Solutions Consultants, you benefit from:
More than 20 years of expertise, drawing experience from many different industries
A face-to-face relationship with someone who cares and works to understand the unique needs of your business
Ongoing support whenever you need it
Contact Us
24hr Response Guarantee
Competitive Pricing