Document Management Software
Setting the Pace with Document Management Software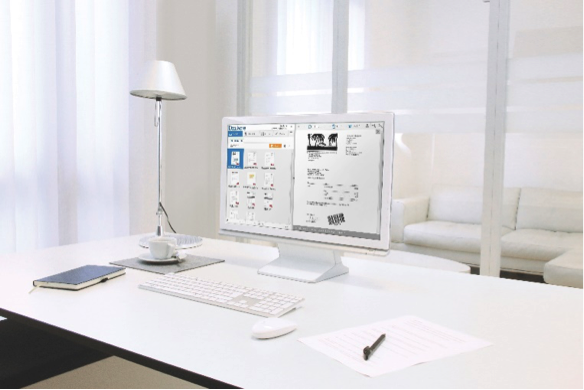 DocuWare office automation solutions deliver smart digital workflow and document control that set a new pace for worker productivity and business performance. DocuWare's zero-compromise cloud and on premise services are a recognized best-fit for digitizing, automating and transforming key processes. Organizations gain new levels of efficiency, transparency and control in their business, while significantly reducing unnecessary expenditure.
DocuWare enables your business to:
Electronically store, search and retrieve documents from one central repository, including email.
Instantly access files from anywhere, anytime – on a computer or mobile device.
Automatically index critical data and improve search capabilities.
Automate business processes with powerful workflows throughout the organization, from Accounts Receivable, Accounts Payable, HR, Inventory control and Sales Entry just to name a few.
Integrate with multiple IT systems, including CRM and ERP.
Achieve the highest levels of security, compliance and control for your critical documents.
DocuWare works the way you do. It provides the user with a clean and easy to use interface. All documents are readily available and you can preview them, make changes with annotations or share them quickly with other team members.
By replacing cumbersome paper with digital files and automatically indexing critical data, companies unleash new levels of productivity and customer service that ensure success in the digital age.
And most importantly, your critical documents are readily available on any of your electronic devices, at any time of the day, anywhere in the world.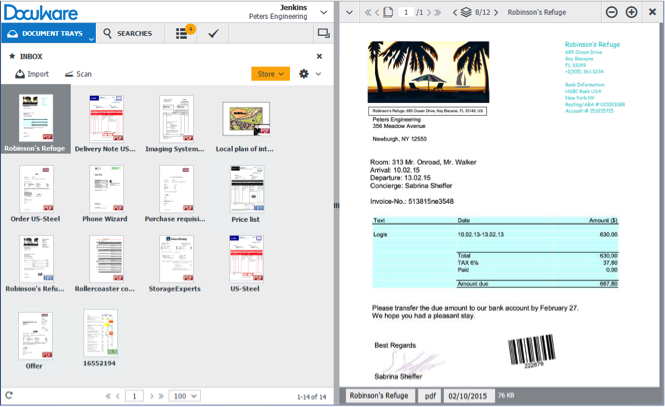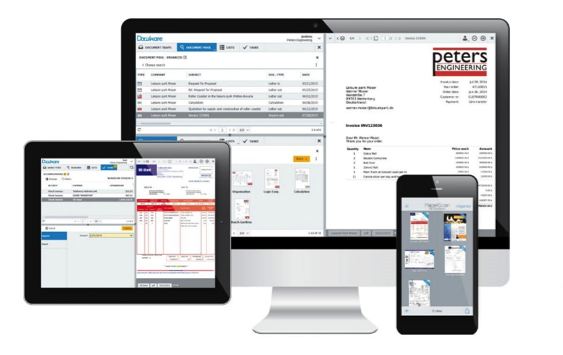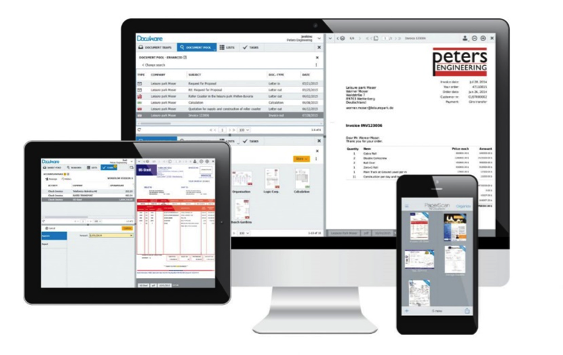 Companies can gain additional levels of cost efficiencies by streamlining cumbersome paper based processes. DocuWare allows organizations to automate these processes and increase productivity and efficiency for their employees while at the same time responding faster to the needs of their customers and suppliers.


Ink Ahead: Book A Demo
To see a demo of how DocuWare can streamline your company's documents and automate business processes click the button below, fill out our contact form and an OE Consultant will show you how your company can be printing happy and managing information more efficiently.