Features & Benefits of Multifunction Printers: What to Consider Before Purchasing an MFP for Your Business
January 2, 2019
With the ability to streamline multiple functions into one single machine, multifunction printers (MFPs) are increasingly becoming the popular option amongst small and large businesses alike. However, with printers being such a big investment, it's important to take the time to assess your printing needs and weigh the advantages of choosing an MFP before purchasing one.
What Is a Multifunction printer?
Put simply, a multifunction printer is a machine that provides the functionality of multiple devices into one single machine. As such, functionalities such as printing, copying, scanning, and faxing are combined to eliminate the need to have multiple machines which can save your business space, time, and money.
Benefits of Multifunction Printers
There are several ways that businesses can benefit from choosing a multifunction printer over having several machines, including:
It's More Economical – Budget-minded businesses tend to opt for multifunction printers due to not having to purchase multiple machines to achieve different tasks. As such, MFPs can also help businesses save on future servicing costs, as only one machine would require servicing.
Saves on Energy – Not only does it require less electricity to power one machine compared to four, but many MFPs come with energy-saving features to ensure that companies can minimize their carbon footprint and hydro costs.
Saves Space – This is perhaps one of the biggest reasons why smaller businesses choose MFPs: rather than four large machines taking up valuable office space, businesses would only need room for one.
Allows for Flexibility – Even if businesses don't use certain functions of an MFP often, when it is needed they can utilize these functions at a moment's notice.
Enhance and digitize workflows– The scanning capabilities of multifunction printers allow businesses to digitize paper-based information that can be used to enhance and automate business processes in Accounts Payable, HR and Accounts Receivable just to name a few. Another benefit is leveraging the scanning technology for document archival/ retrieval purposes.
Questions to Consider Before Buying a Multifunction Printer
What are your business's printing needs?
What is your budget? Keep in mind the total cost of ownership (such as supply costs, maintenance costs, etc.)
What printer features are the most important to the functionality of your office?
How many employees will need to use the machine on a daily basis?
Do you have access to a good maintenance support network should the printer need to be fixed?
Multifunction Printers Offered at OE Canada
HP 77750Z PageWide Colour MFP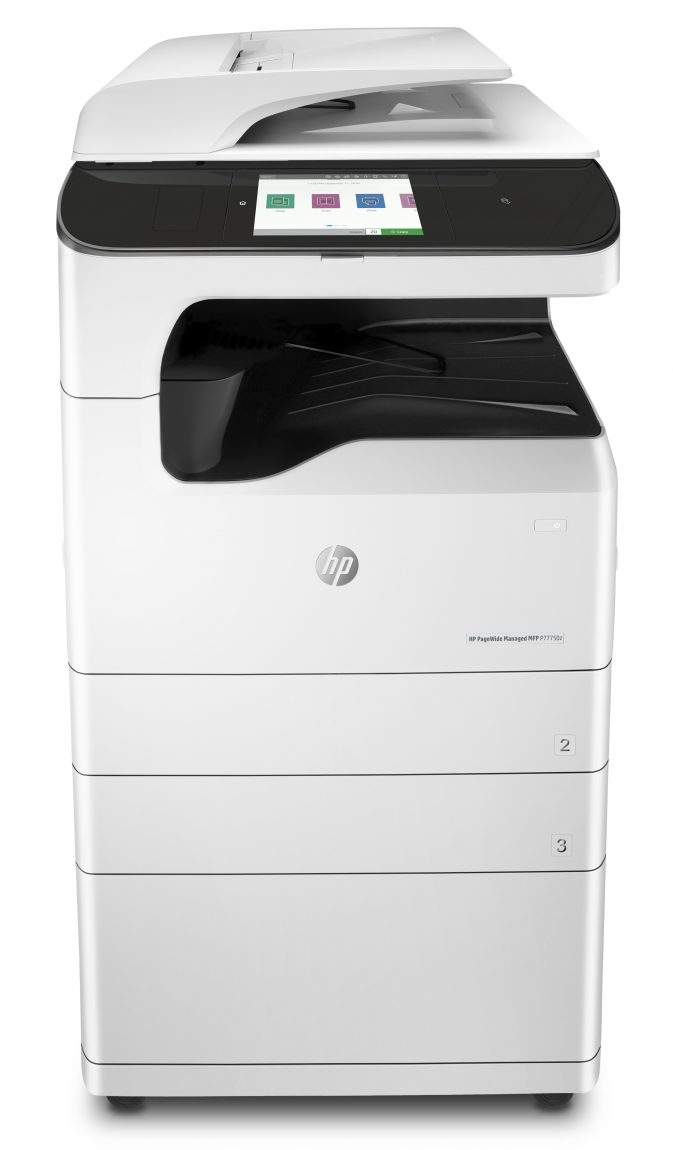 The HP 77750Z Enterprise PageWide Colour MFP provides offices with affordability, speed, energy-saving features, and enhanced security.
Toshiba e-Studio 2000AC Colour MFP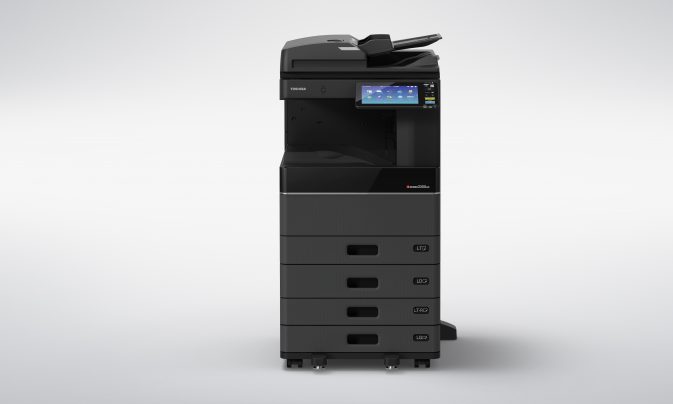 The Toshiba e-Studio 2000AC Colour MFP is perfect for small and medium-sized businesses that need high-resolution colour, high document security, and a smaller carbon footprint.
CTA: Contact an OE Canada Inc. consultant today to learn more about our innovative printers and dynamic printer services.