Eco-Friendly Printing Tips
April 15, 2019
Did you know that printing and being eco-friendly don't necessarily have to be mutually exclusive endeavours?
Although printing is still very much an important aspect of many of today's organization's workflows, there are several ways that you can reduce your business's environmental impact through the adoption of eco-friendly printing practices.
Tip #1: Choose Eco-Friendly Paper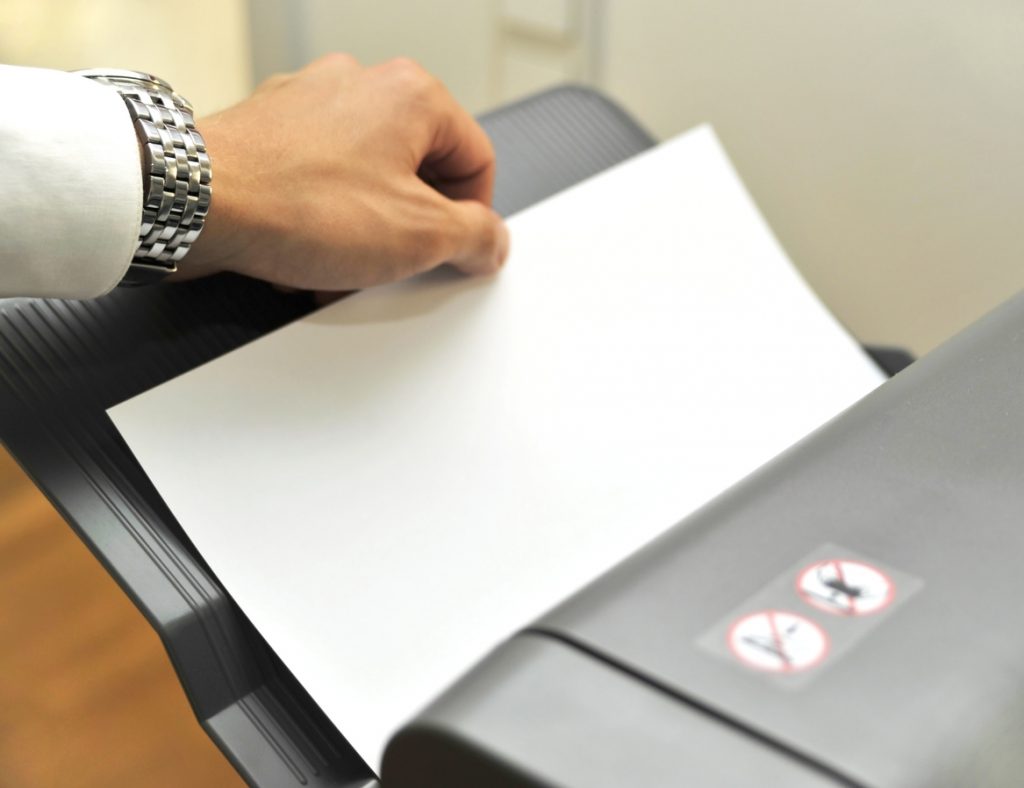 The first way you can begin reducing your office's printing waste is by choosing eco-friendly printer paper. Eco-friendly printer paper should consist of high recycled content and often will have the Forest Stewardship Council (FSC) seal on the package.
Why opt for recycled paper? Not only is recycled paper cost-effective, it uses less chemicals, water, and energy in the manufacturing process.
Tip #2: Reuse & Recycle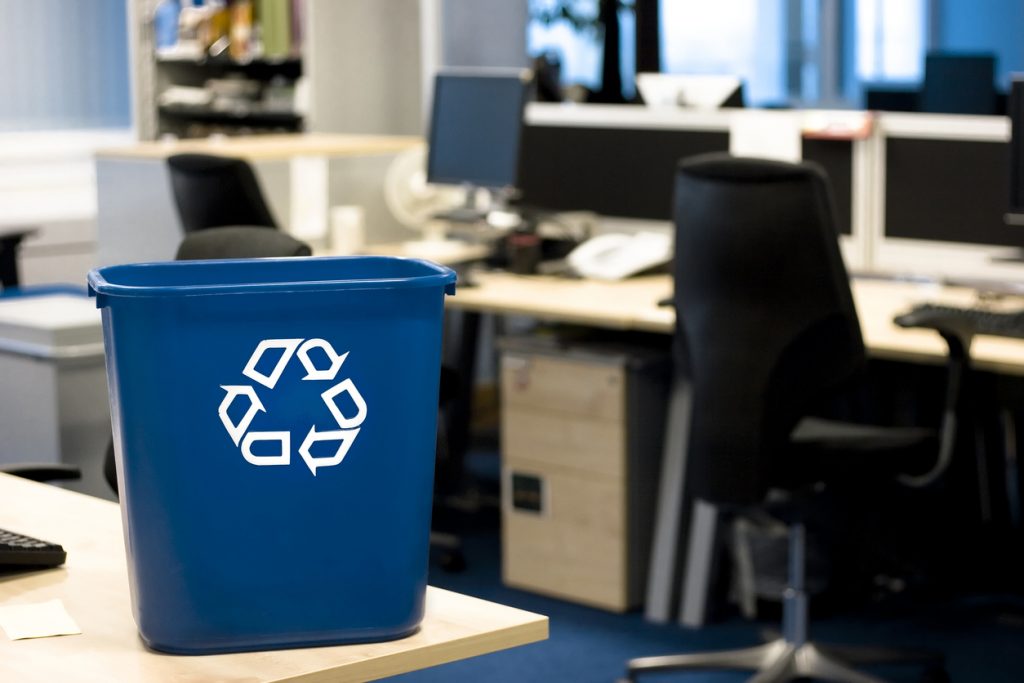 The rule of thumb here is to reuse paper wherever you can before placing it in the recycling bin. For example, if one side of an already printed page is blank, consider printing on the other side, or repurpose the paper for note taking.
Then, once the piece of paper can't be used anymore, ensure that it is thrown into a recycling bin.
Did you know that there are printers available on the market that can erase printed material so that you can reuse paper? The Toshiba e-Studio 3508LP Hybrid System, is the world's first copier with erasable toner. Learn more about how this powerful multi-function printer can help your reduce costs and environmental impact today.
Tip #3: Choose an Energy Efficient Printer
Eco-friendly printing isn't only about reducing paper waste – reducing energy waste can also help reduce your office's carbon footprint substantially. Luckily, many of today's printers are designed to utilize the least amount of energy as possible, without sacrificing quality. Check out some of OE's energy efficient printers here.
Tip #4: Prevent Unnecessary Waste By Proofreading Documents Before Printing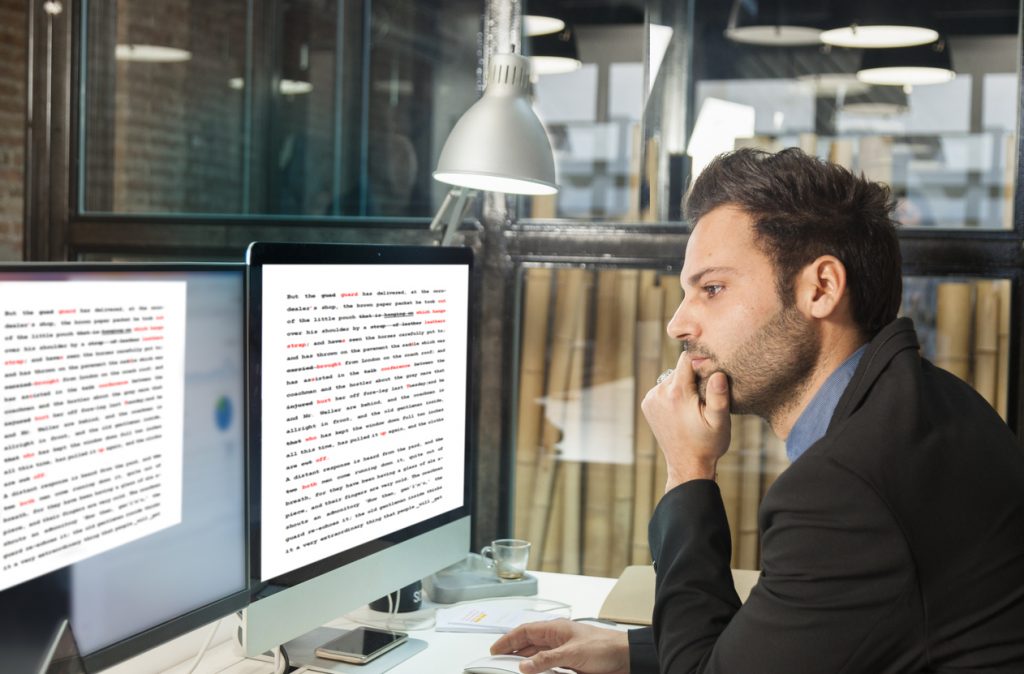 Though it may seem obvious; before carrying out a print job, always remember to proofread the document to ensure all errors are corrected so that you won't need to print the same document again.
Tip #5: Always Print Double-Sided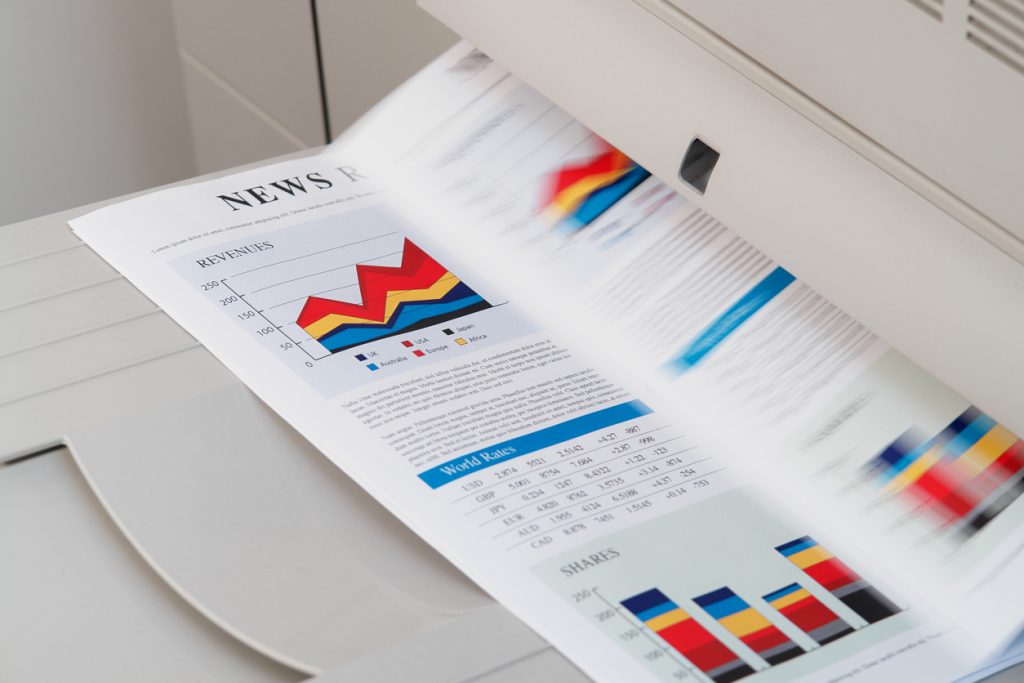 Many of today's printers and word processing applications have double-sided printing options.
If you would like to enable the double-sided printing feature in Microsoft Word, follow these steps.
Microsoft Word Double-Sided Printing on a Mac:
Step 1: Click the File tab in the top left and select Print…
Step 2: Once the printer options window appears,
Step 3: Click the drop down menu where the Copies & Pages option appears and select Layout.
Step 4: Turn two-sided printing On in the drop down menu
Step 5: Click Print.
Microsoft Word Double-Sided Printing on a PC:
Step 1: Click the File tab in the top left and select Print.
Step 2: In the print settings window, click the current print option (the default is often Print One Sided) and select Print on Both Sides option from the drop-down menu.
Step 3: Click the Print button.
Tip #6: Encourage Employees to Adopt Eco-Friendly Printing Practices
Some ways that you can help encourage employees to adopt the above eco-friendly printing practices include:
Ensuring that a recycling bin is in reach near printers, as well as at your employees' desks
Placing friendly reminders in printing areas that encourage employees to reuse and recycle their paper where possible
Implementing a green office program that rewards departments who show the most effort in adopting more eco-friendly practices around the office
Print Responsibly with OE Canada
At OE Canada, being eco-friendly is always at the forefront of our minds. That's why we implemented the OE Plant a Tree program, so that for every printer device sold at OE Canada, we promise to plant one tree on behalf of our customers.
Need help printing responsibly? Contact an OE Canada Inc. consultant today to learn more about our printers and software programs can help reduce your carbon footprint.